Brix Pizzeria is more than "just pizza."
We are a small rustic, hometown restaurant serving Breakfast, Lunch, Dinner, and Dessert like family; one meal at a time.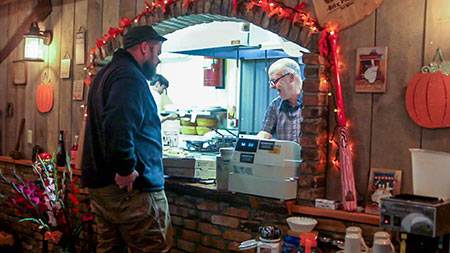 We opened in our new location at 111 North Main street after almost a decade at 6 South Main Street in Dolgeville, New York. Hoping the location change wouldn't be a problem, we decided to start a new adventure. So far, it's been the best thing to happen to Brix Pizzeria! We have always worked hard to improve every day but where we were was having a negative impact on the business. The building was falling apart and it was too much to maintain since we didn't own the building. An opportunity arose for us to move into the Old Dolgeville Laundromat located at 111 North Main Street. We opened the doors to the public on November 29th, 2017. Ever since, we have climbed a ladder that has helped us reach a tremendous amount of success.
To say we are grateful, happy, and thankful is an understatement. We are overwhelmed by the support from the our families, our friends, and the community. Without them, we would not be able to continue.
The main face of our business is Theodore "Ted" Miller, and he strives to make sure everyone is full! He has loved to cook and serve people since the beginning. Everyday he gives 110% plus a little bit more. We offer catering for funerals, birthday parties, baby showers, rehearsal dinners and so much more!